Does Your Furniture Have Cheap Plastic Spring Clips?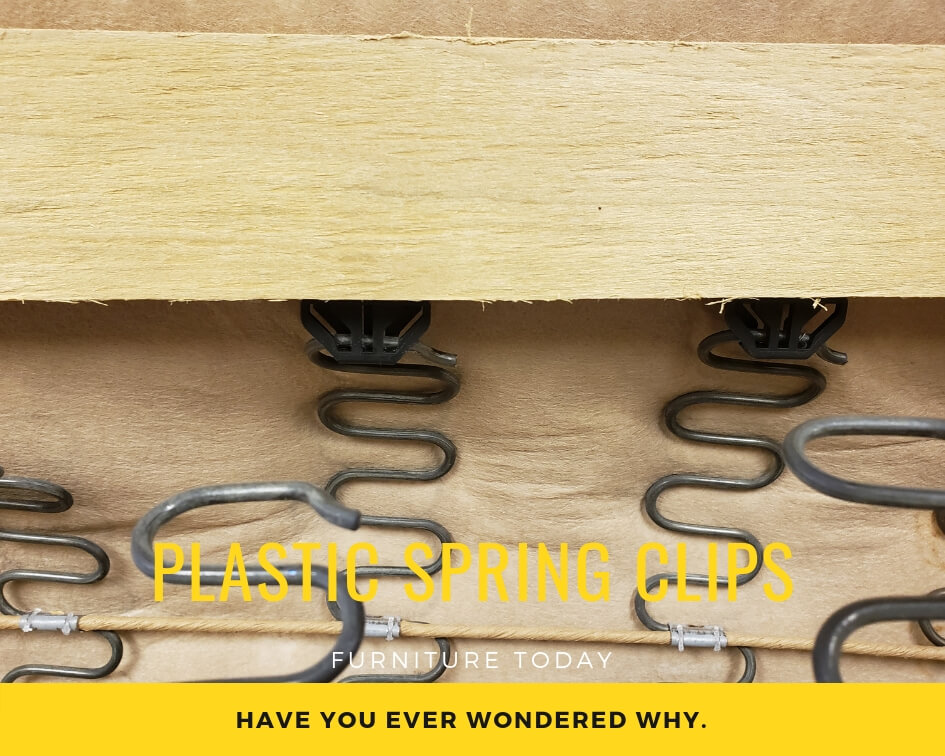 We are finding some manufacturers are cutting corners by using cheap plastic spring clips. This article discusses the differences between spring clips. Plastic clips versus metal E.K Clips.
We will also be removing the plastic clips and replacing with Metal E.K. Clips.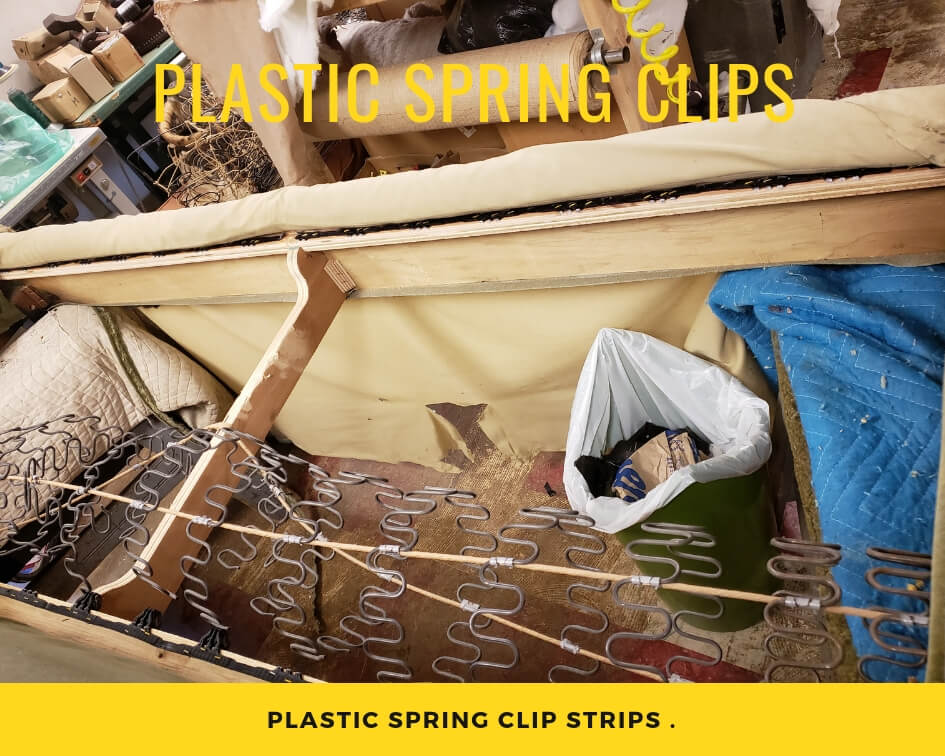 The photo above shows a strip of plastic spring clips, on the bottom left of the picture. As you can see, some of the clips have broken off. Instead of just cutting off the section where the clips broke off and repairing just the broken ones with metal clips, we are taking off the whole strip of plastic clips. We have repaired these sofa's in the past, and have noticed after about 7 years the plastic starts to become brittle then breaks. If we just repaired the broken ones and leaving the plastic clips that are still attached, the plastic spring clips will eventually break and we would have to replace them. So we remove all the plastic spring clips and replace them all with metal ones. When we repair our customers furniture we want it to last. We've noticed over the past few years, a lot of furniture manufacturers have been cutting corners in their manufacturing process, in an effort to produce their products at a lower cost.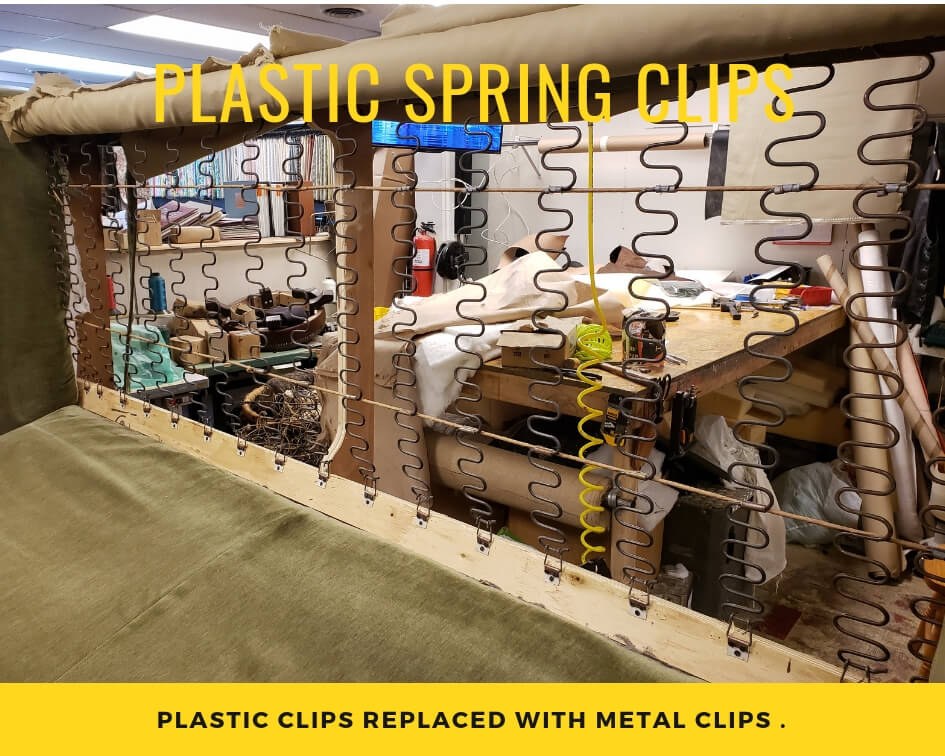 As you can see in the above photo. We removed the cheap plastic spring clip strips and replace it with
Metal E.K Clips
. ( E.K Clips are metal clips that attach springs to the wood.)
After the Clips have been replaced, we proceed to put everything back together. First, the sheet of batting over the springs. Then we pull the decking tight and staple it down. (The decking is the fabric that you see when you pull your cushions off.)
The Sofa is now repaired. Are you in need of a repair similar to this? We would love to help you out.
Originally posted on July 17, 2021 @ 3:10 pm