Loveseat Collapsed Arm Repair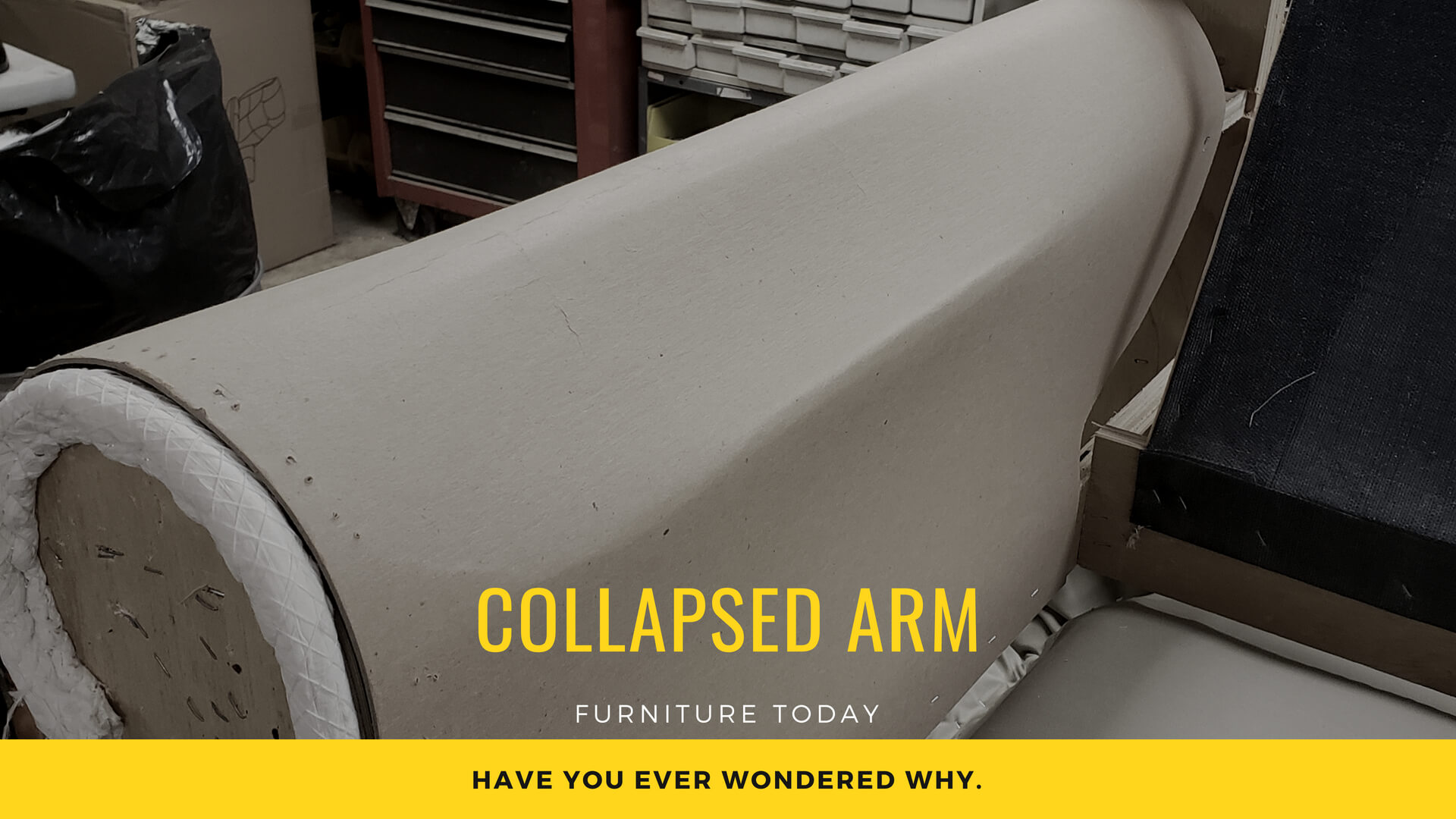 Here is an example of a love seat with collapsed arms. Collapsed arms on chairs and couches is becoming more prevalent in the furniture business these days. A collapsed arm happens due to substandard materials being used in the
manufacturing process
, such as cardboard in the loveseat picture below. Have you ever wondered why?
As you can see in the picture below, we pulled back the cardboard to reveal a voided space in the construction of the loveseat. The only support for the arms of the loveseat, is a piece of plywood placed vertically within the arm, with voids to the right and left of the plywood. The arms of this loveseat can only support the weight of what the cardboard can hold.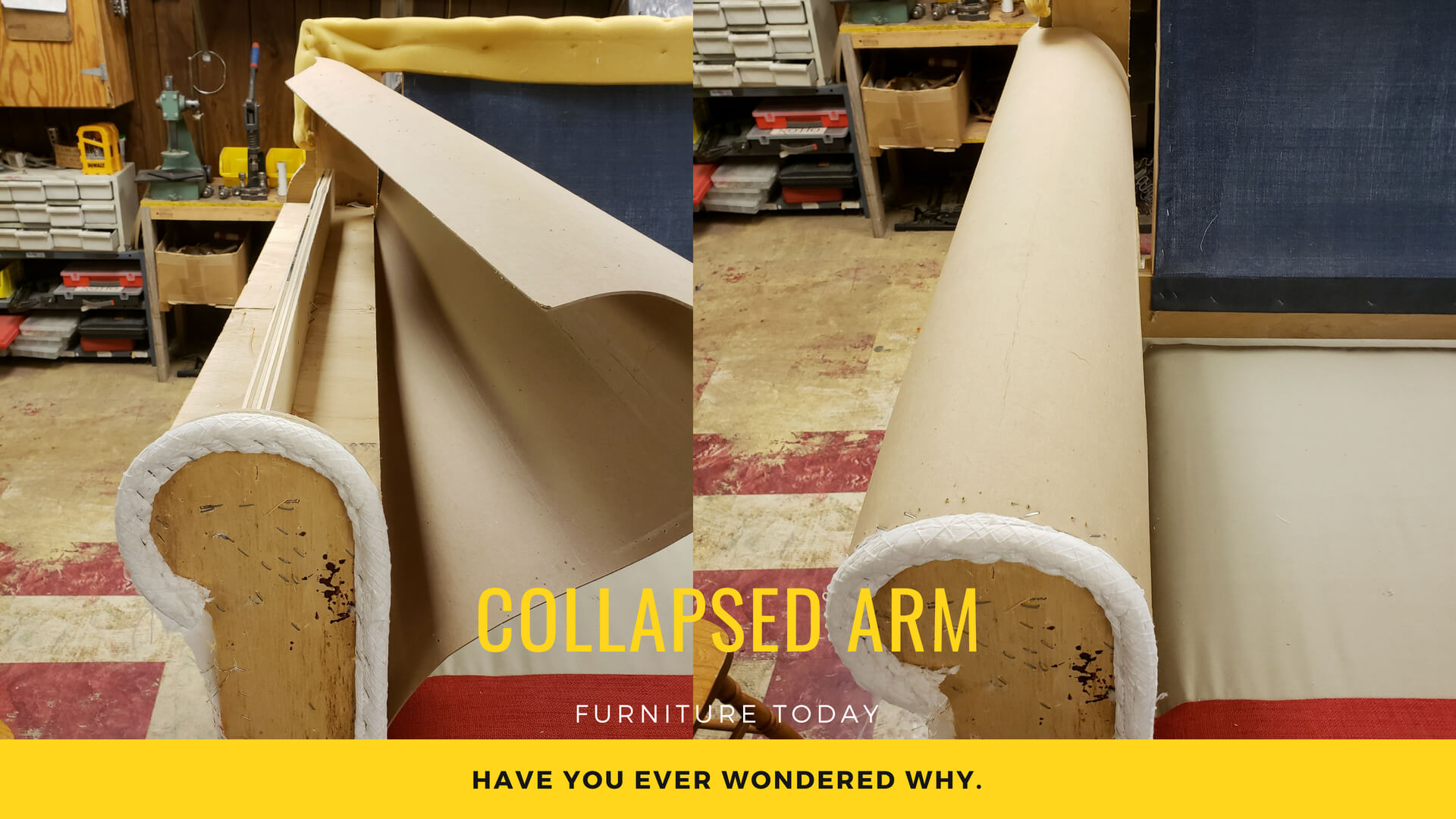 Let's talk about how we fix this type of poor design at
The Furniture Specialist
. First, we remove the fabric or leather carefully from the furniture. We make every effort to be able to reuse the fabric or leather that is currently there. Underneath the fabric or leather, there is foam padding and Dacron. We remove the padding and Dacron to expose the cardboard. We lift the cardboard up from the arm of the chair, then place foam in the voids of the arm assembly. We reattach the cardboard, then reassemble the
Dacron
and foam padding. If the Dacron is worn out or torn, the Dacron is replaced. At the end, we put the fabric or leather back in place, and we've finished the project.
The time it takes to make a repair of this nature can range from 2-3 hours, and our customers are much happier to continue having the furniture they currently love, rather than having to replace the furniture piece in their homes.
Do you have an armchair, loveseat, or couch needing this type of repair? We would love the opportunity to help you with a project of this type. Give us a call, and we schedule an appointment to pick your furniture up.
Originally posted on August 19, 2021 @ 10:09 pm